Why Choose Us?
---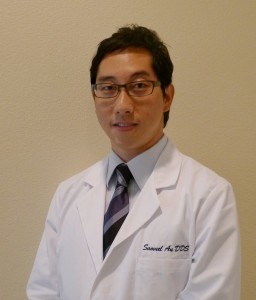 Samuel Au, DDS
Dr. Samuel Au was named "America's Top Dentists" from 2012-2014 by the International Association of Dentists
Dr. Samuel Au received his Bachelor Degree from the University of California, Irvine in 1996. Dr. Au is a graduate of Marquette University School of Dentistry in Wisconsin and he completed his post-doctoral residency in the prestigious Columbia University School of Dentistry in New York. He has also been certified in multiple post graduate courses in different field of dentistry including implant, cosmetic dentistry, endodontics & Invisalign.
Dr. Au began his practice in New York City before he moved back to southern California to establish his private practice. His emphasis on patient comfort as well as keeping up-to-date with the latest advancements in dentistry enable him to provide his patients with the best quality of care in the field.
His approach to your treatment starts with patiently listening to you. Then, after a complete and thorough examination, he reviews and discusses the diagnosis and treatment options with you.
Dr. Au continues to stay up-to-date with new dental procedures and technique by attending numerous Dental Continue Education courses and seminars.
Learn more about Dr. Au's top-quality dental services here: Dental Care in Cypress, CA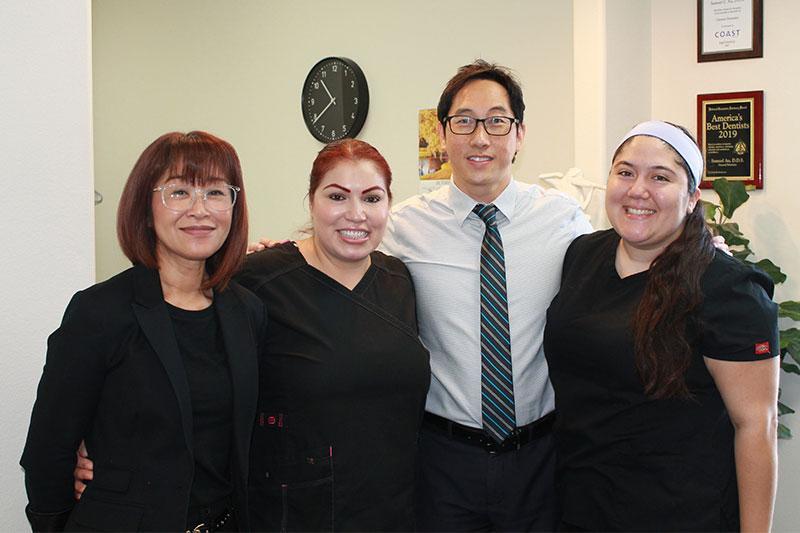 Our Team
Our team is excited to serve you! With years of experience, our bilingual team is ready to assist our patients in English, Spanish, Mandarin and Cantonese! Let our helpful team and dentist help you and your smile! Contact us today at (714) 826-9988 to learn more about dental care in Cypress, California, or schedule an appointment with Dr. Samuel Au!